Chef's Dinners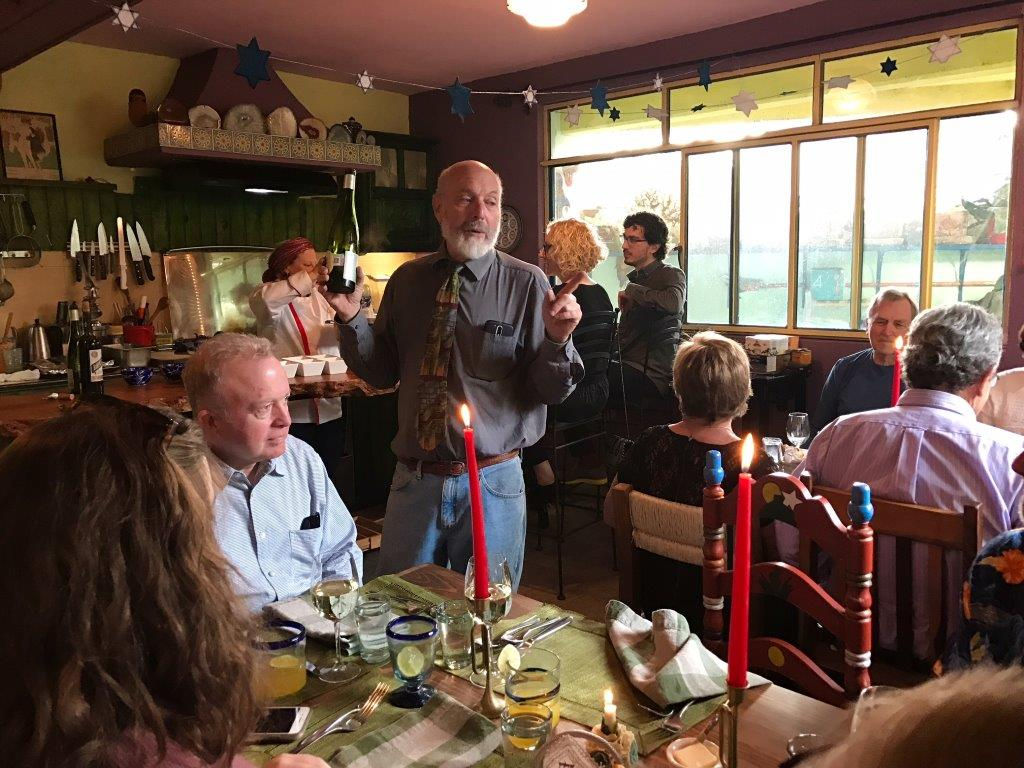 Several times every month we will announce our menus for our "Chef's Dinners."
Lee will prepare and Richard will serve you a three-course meal plus hors d'oeuvres based around a specific theme:  French Seafood, Regional Chinese, Moroccan, Middle Eastern, Thai, Spanish, or Holiday themed.
These dinners will be served at communal tables, and Lee and Richard will be available to chat with you about the food, its preparation, and the perfect beverage pairings, if you like.
Unless otherwise stated, dinners begin at 6PM with cocktails and hors d'oevres on the roof, weather permitting.  We seat for dinner at 6:45.
We don't have a  wine license at this time, so please bring your own wine, and we'll serve it to you.
Please see our menu page for current menus, dates, and prices. Reservations are limited, so please contact us as soon as possible if you'd like to come.  To receive notifications of our upcoming dinners, ask to be added to our mailing list.
You may also contact us about preparing a special menu for your birthday, anniversary, or just a special dinner for your friends.  We can serve 6-18 people for fine dining at Casa Papaya, or we can serve up to 30 people for a casual pizza, salad and dessert party on our rooftop.
Casa Papaya San Miguel
Callejon de Alcocer #11
San Miguel de Allende, Mexico
Phone:  415-152-7014
Email:  info@casapapayasanmiguel.com
~~~
Pizza Sundays – 3PM-7PM

Every other Sunday at Casa Papaya our rooftop will be transformed into a casual dining destination for the best wood-fired-oven pizza in San Miguel. We have been working on this pizza recipe for years, and we can promise you a crispy, chewy, blister edged crust with the best artisanal cheeses and meats, house-made sauces, and organic herbs and vegetables as toppings.
Four varieties of pizzas will be for sale by the 15-inch (8-slice) round, priced from 200-250 pesos.  We will also offer an appetizer, a salad and a dessert.  Bring your own wine or beer, a non-alcoholic beverage will be available for purchase.  We have begun to get very busy so please call for a reservation to make sure we'll have a seat for you.  You may also call for a pizza to pick up, but please call or email your order by 10PM on the Saturday before Pizza Sunday.  Our pizza order phone number is:  415-167-0318.
~~~
Cooking Classes
Lee has taught cooking for over 35 years, and is proficient in many styles of Mexican regional cooking, as well as French, Italian, Mediterranean, Middle Eastern, Chinese, and Thai.  She has been a pastry chef and baker of many bread styles as well.  Please write for a list of possible classes.
Classes can be arranged for 4-8 people.  The price of a 4-hour class is $65.00 per person, and includes a meal at the end of the class, paired with appropriate beverages.  Classes take place in the Casa Papaya kitchen.
~~~
Tuesday Market tour and Cooking Class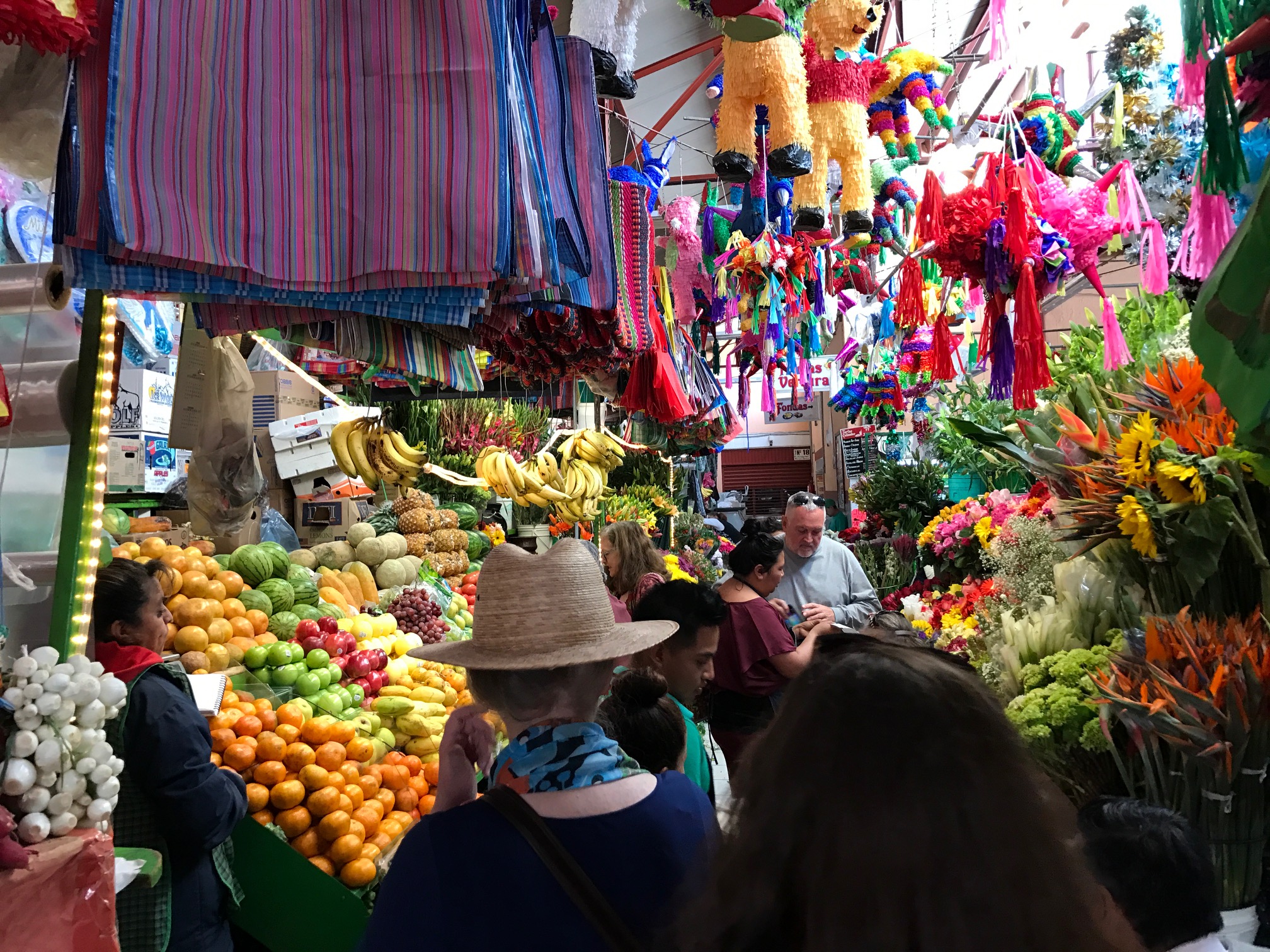 On Tuesdays with prior arrangement we will lead a tour of the Tuesday Market (Tianguis) near Casa Papaya, during which we will purchase all necessary ingredients for a Mexican regional cooking class, and sample the delicious street foods available at the market.  Then we will return to Casa Papaya, cook and talk about Mexican food for several hours, then settle down for a feast, paired with appropriate beverages.
The tour begins at 11 AM.  We will cook from approximately 1-4PM, then dine.  The cost of the Tuesday Market tour and cooking class is $85.00 per person, all inclusive, for groups of 4-6 people.
~~~
Contact us for more information:  info@casapapayasanmiguel.com.